We are not accepting New Clients at this time, Thank You.
Mission Statement
For over 30 years, Lindsey Landscape & Design has taken our commitment to protecting our outdoor environment and resources seriously with our innovative and creative solutions for creating well balanced and sustainable gardens and landscapes. Learn more
About Us Landscaping Gardening Lawn Care Pet & Child Friendly Landscapes Irrigation Hardscaping
Consulting Gallery Testimonials Company Contact Us
Raleigh Durham Cary Apex Chapel Hill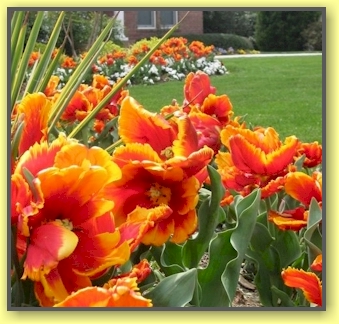 Environmentally Friendly
Landscaping and Landscape Design
In today's tough urban environment, we stand proudly by our many successful landscape designs and installations with their emphasis on tree preservation and environmentally friendly practices. Serving Raleigh, Durham, Cary, Apex, Chapel Hill, and the surrounding areas, our landscaping solutions are designed to grow and change with the seasons and improve year after year. Our ultimate satisfaction is derived from the satisfaction of our clients!

Sustainable Gardening
Our Company includes two experienced horticulturists who have extensive backgrounds in residential landscape & design. We phase your program in over a 3 year period. Our saying is,- "first years sleeps, second year creeps, third year leaps!" By adhering to this practice, our small individualized operation is able to provide the intensive, long-term approach that is necessary to assure a successful and beautiful garden for homeowners year after year.